Fitness trackers like the Fitbit are all the rage these days but they tend to be pretty expensive.
There are some cheaper trackers on the market but can the less expensive options really compete?
In this review, we'll be looking at the Teslasz Bluetooth 4.0 Fitness Tracker. Despite its low cost, this tracker offers a ton of value.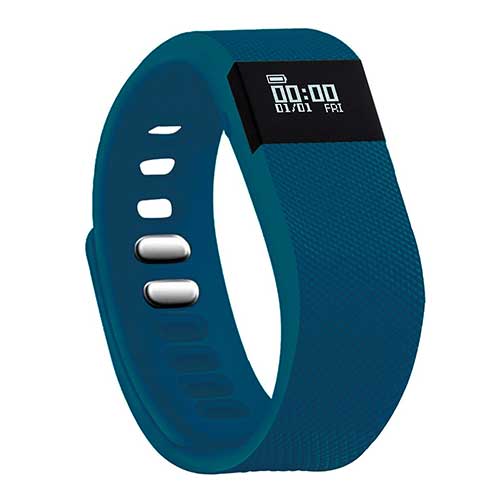 Fitness & Activity Tracking
Pedometer
Tracking steps have become really popular over the last several years, especially as everyone from the Centers for Disease Control and Prevention to the Mayo Clinic to the American Heart Association has recommended getting more steps.
An oft-recommended number to strive for is 10,000 steps per day but recent research suggests that the number should be even higher.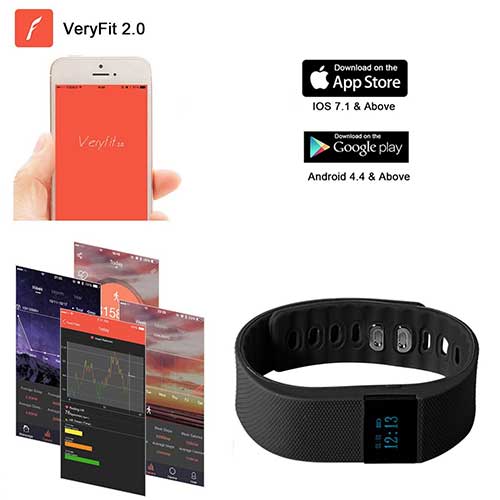 The Tslasz activity tracker has a pedometer function to help you track your steps. The day's step count can be displayed right on the band or seen on the VeryFit 2.0 app.
Distance Counter
While a step count can be a helpful metric, it's one that can be hard to conceptualize.
The distance counter on the Teslasz tracker converts your total step count into distance covered. To know that you walked 4.7 miles can feel like more of an accomplishment than knowing you walked 9,400 steps, even though the two metrics are equivalent.
Calories Counter
Based on some basic information like your height, weight, and gender combined with your daily step count, you can keep track of your estimated daily calorie burn.
This can be displayed right on the band or can be tracked via the app. You also optionally add details of your calorie consumption on the app. Tracking both calorie consumption and calorie burn can help you achieve your weight loss goals.
Sleep Monitoring
Getting enough sleep is important to overall health and is necessary for maximizing results in both athletic performance and weight loss.
The Teslasz tracker can track both the duration and quality of your sleep.
Bonus Features
Although activity tracking is the main purpose of this device, it also comes with a number of other beneficial features:
It can optionally alert you if you've been sedentary for too long of a period.
It can alert you if you've left your phone behind and can help you find your phone.
You can use it as a remote to take photographs with your phone.
It functions as a watch.
You can use it as a silent vibrating alarm.
You can see incoming calls or text messages on the tracker's display screen. You can even see alerts for activity on Facebook, Twitter, Instagram, and WhatsApp.
Customer Reviews & Scores
Customer reviews for this low-cost tracker tend to be mixed, though tending toward the positive side.
At the time of publishing this post, they have an average of 3.3. out of 5 stars on Amazon, with 363 Amazon reviewers giving it five stars and 221 reviewers giving it one star.
The most frequent praise this tracker gets is about its low price and its long list of great features. Some reviewers with previous experience with more expensive fitness tracking bands say that it easily compares with these in terms of accuracy and options. YouTuber Sweepstakes Diva reports that the battery life is great, with it lasting all day when charged overnight:
On the negative side, some users report that this works great for a while but eventually starts having problems.
One Amazon reviewer reports that the tracker itself is excellent but the band has a tendency to snap off rather than staying secured on the wrist.
YouTuber Christine C claims that the accuracy of both the steps and the sleep tracking are not perfect, though probably close enough to give you a good idea.
Q & A
Will it work with my phone?
The app is compatible with both Apple and Android devices. It won't work with phones using Windows, Blackberry, or any other operating system. All phones that are Bluetooth 4.0 compatible and work with the app will work with this fitness tracker.
Does the band fit anyone?
The band is adjustable and will fit most people, both men and women. There are seven different positions ranging from 5.9 inches to 8.26 inches so it will fit most people. It might not be an ideal fit for people with especially small or large wrists.
How do you charge it?
A special USB charger is included that you can plug into any USB port like a laptop computer or some phone charging stations. You will get an alert when the battery needs charging.
What if I have a problem with it?
According to Batcritic.com Teslaz offers a lifetime guarantee and excellent customer service. Just get in touch with them and they'll help resolve your problem.
You really can't beat the price and this activity tracker can potentially work just as well as the more expensive options on the market.
If you want a fitness tracker but you just can't afford the expensive models, it's definitely worth giving this one a try. Although some people have been disappointed, most people feel like it's a decent investment.
The price is low enough that even if you're one of those who is disappointed, you won't have spent an enormous sum for something you won't use.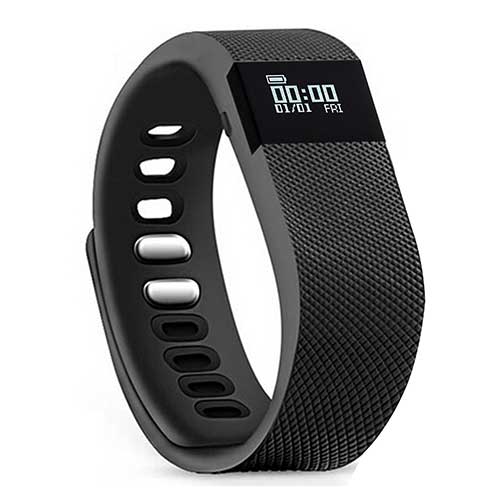 Plus, Teslaz offers a lifetime warranty so you don't have to worry about throwing away your money.
Are you looking for the top of the line in terms of accuracy and longevity? you should probably pony up for one of the pricier models instead.
If you're looking for a fitness tracker that tracks heart rate as well as steps, this is not the tracker for you.
If you're not sure an activity tracker is really something you need but you're at least somewhat curious, this is the perfect affordable way to try it out.
It also goes so far beyond the basic pedometers of yesterday by letting you track your sleep, alerting you to calls and messages, and more. It could be the perfect way to improve your health and make parts of your life easier.