If you are on the lookout of a stylish WIFI Smart weighing scale, then the Fitbit Aria could be exactly what you are looking for.
One of the advantages of WIFI scales like the Fitbit Aria is you can submit your data into the system via the online application.
This helps you establish a clearer picture of your past and present results, helping you keep focus and achieve your goals.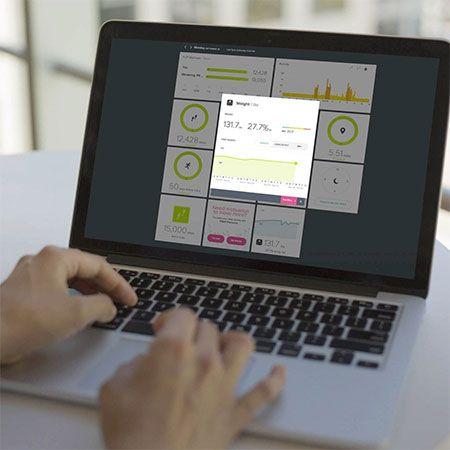 Not only will the application help you track your weight and body mass, but it also tracks your daily food intake and combines the data, so you have a great understanding what is working and want isn't.
Real life use
You will need a WIFI connection to get the most out if the Fitbit Aria scale, but nowadays most households have WIFI so that shouldn't be an issue.
The setup to your network literally takes a minute or two. Once you are setup, you will need to input your data into the scale, such as your name and initial weight.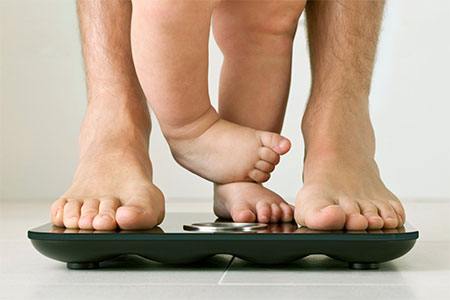 After you have entered the data, the smart scale will remember you and the user each time someone steps on it.
You will not need to mess around with the settings after the initial setup. House guests can still use the scales if needed;
The body fat analyzer obviously cannot remember them, but it will function as a "normal" weighing scale.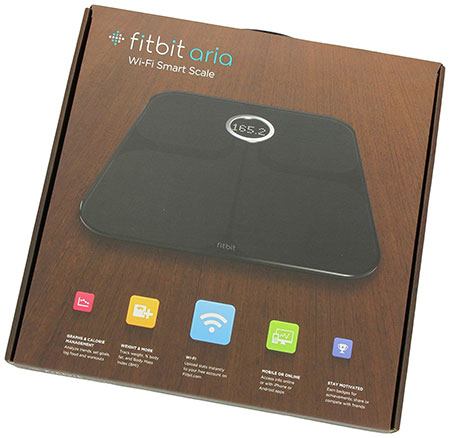 The Fitbit body fat scale has a awesome design, with reinforced glass that is available in both black and white.
The display unit sports a wide range of information such as weight, body fat percentage, identification and also your status information, should you want to upload the data to another device.
[quick_offer id=97]
Fitbit Aria Specifications
Weight – 1.93 kg
Size – 31.2 cm – 3.3 cm – 31.2 cm
Weight and BMI – Four load cells measure weight. BMI is calculated and displayed based on weight and height.
Body composition – The scale measures body mass using bioimpedance analysis.
Overall review
Fitbit's Aria scale will only work if you use it with bare feet, as there is a small current sent from the device to accurately measure your body's vitals.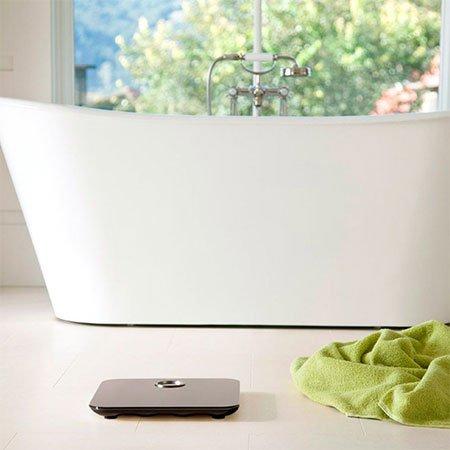 As there is a tiny electrical current sent from the scale, it would be a good idea for people with pacemakers and small children not to use it.
You can store up to 8 different profiles, that should be more than enough for a medium sized family to be able to store their data onto it.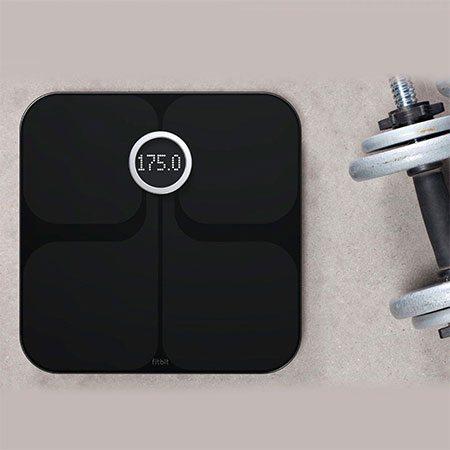 Overall, the fitbit aria is a great body fat and composition analyzer. It helps you keep track of all the important information you would need for not only your weight, but track the data for your daily food intake.