In this review, we are looking at the Blueweigh smart body composition analyzer, a smart scale that measures an array of different factors within the body.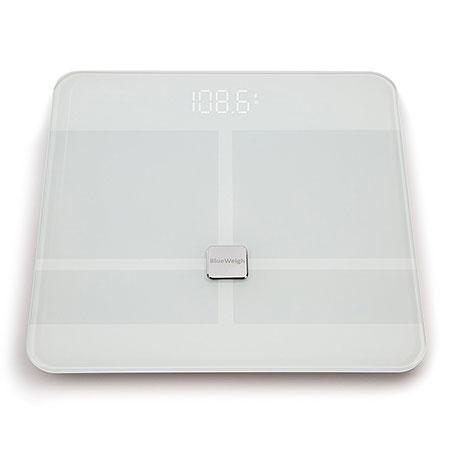 About this smart scale
These include, body weight, body fat content, body water content, body muscle weight, body bone mass, body mass index, basal metabolic rate and visceral fat.
With the huge range of body composition metrics, most fitness enthousiasts will find the Blueweigh scale useful.
If you are looking to lose fat or working on your body to gain some muscles, then the Blueweigh body fat scale could be exactly what you need to help put you on the correct path.
Blueweigh specialize in fitness equipment and are very well respected in the health market circles. With such experience, there is little doubt about the body fat analyzers quality.
Ease of use
Not only does the Blueweigh body composition scale gives you results of many different body statistics, but it also offers you the option to upload your results via Bluetooth to your smartphone or tablet.
The great thing about uploading the your results to an application is the ability to track or compare your results with others online users. This is a great motivation tool to help you stick at it and achieve your goals.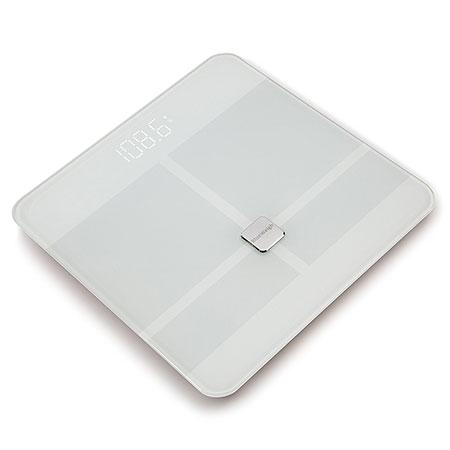 The smart scales design is really neat and simple. The screen is made from a tough durable glass, that will not be broken when stepped on. The home screen has bright LED lights ensuring you can see the display figures in all types of lighting. When the device isn't in use, it automatically switches itself off, saving your battery life.
Overall review
For a relatively low price (click here to find the latest deal), the Blueweigh Smart Body Composition Analyzer is a real bargain. With a wide range of different analysis settings, and the ability to upload the data to your smart devices will appeal to a lot of health enthusiasts.
You have the option the store up to 10 user profiles at any one time, enough to keep track all your family. We think it is one of the best products for body fat analysis on the market.
The scale has been used by professional fitness trainers, to measure the body fat of their customers.
They are finding the results really accurate, and similar to standard calipers measurement to within 1%, thus saving them a lot of time.
A really good option for the price, with a lot of metrics measured. There is another option that we can recommend. Have a look at etekcity scale.