The Lose It! Bluetooth Body Fat Scale is a device for measuring weight, among other things, that can automatically sync to your iPhone.
It was designed to help users monitor their weight loss or maintain a healthy weight over a long period of time.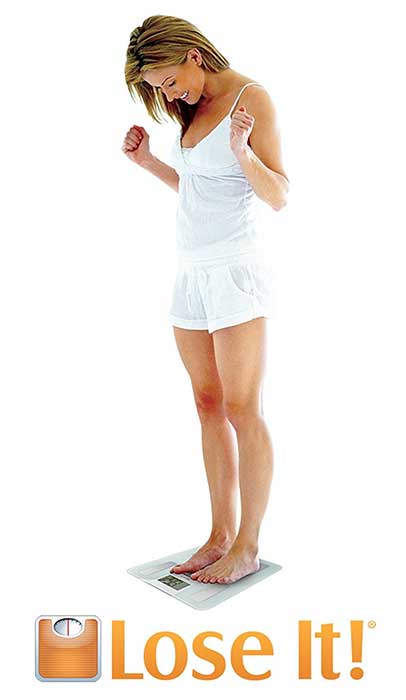 The scale claims to offer many benefits to users.
This review will examine the scale's features, its quality, and usefulness.
Measure and Track Everything
The Lose It! Bluetooth Body Fat Scale allows you to not only track weight.
In addition to how much you weigh, you can track your body fat, hydration, BMI and even calorie intake.
Up to four users can track their information, and the data is automatically stored and can be easily retrieved for later reference.
Using the scale with the user app also allows users to track additional things including body measurements and exercise. The app also allows users to track their calorie intake by entering foods in the database, including common foods and popular restaurant menu items.
The iPhone App
The scale is compatible with an app for the following iPhone devices: 4S, 5, 5C, 5S, iPod Touch (5th gen), iPad Mini, iPad (3rd and 4th gen).
Besides recording body measurements, calories and exercise, the app syncs automatically with the scale, making it easier than ever to track progress over time and match it up against a daily food diary.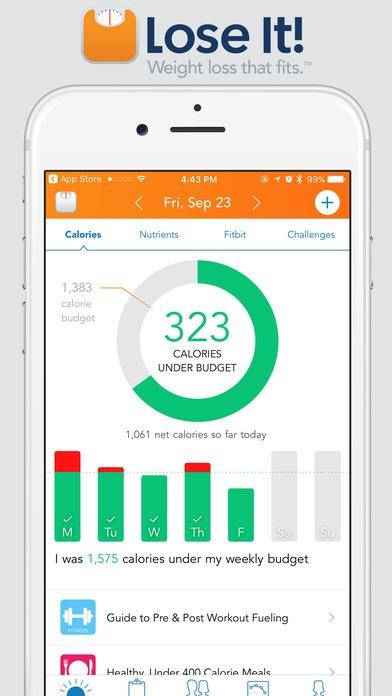 The Lose It! app is the number one weight loss app, and many users have successfully used it to manage their weight.
Specifications
Elegant back painted glass
Supports up to 400 pounds
Lithium Battery lasts up to 10 years
Stores info for up to four users
Measures weight, body fat, hydration and BMI
Syncs via Bluetooth with Lose It! weight loss app
Customer Reviews and Scores
The lose it! bluetooth body fat scale scores 3.5 out of 5 stars on amazon, with a total of 308 customer reviews at the time of publishing this post.
The top reviews report that the body fat scale is extremely easy to use and convenient.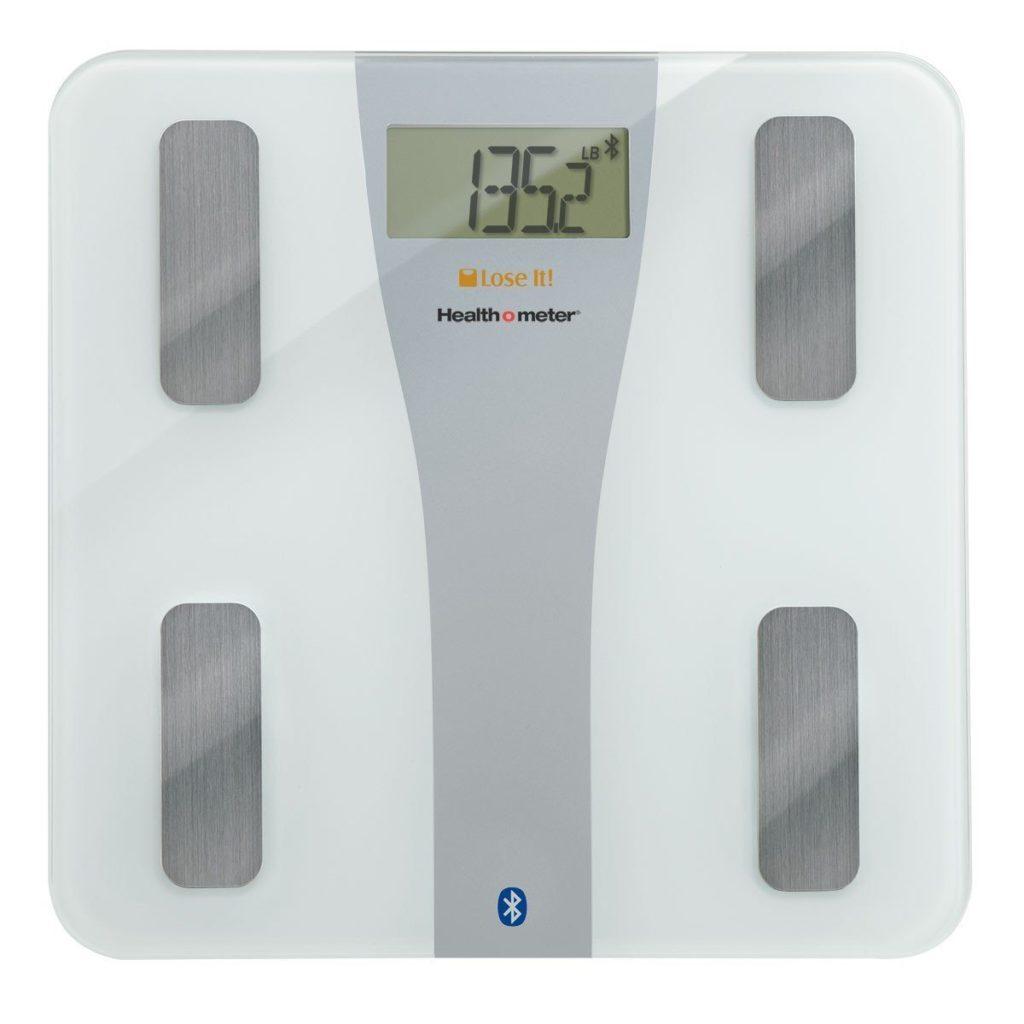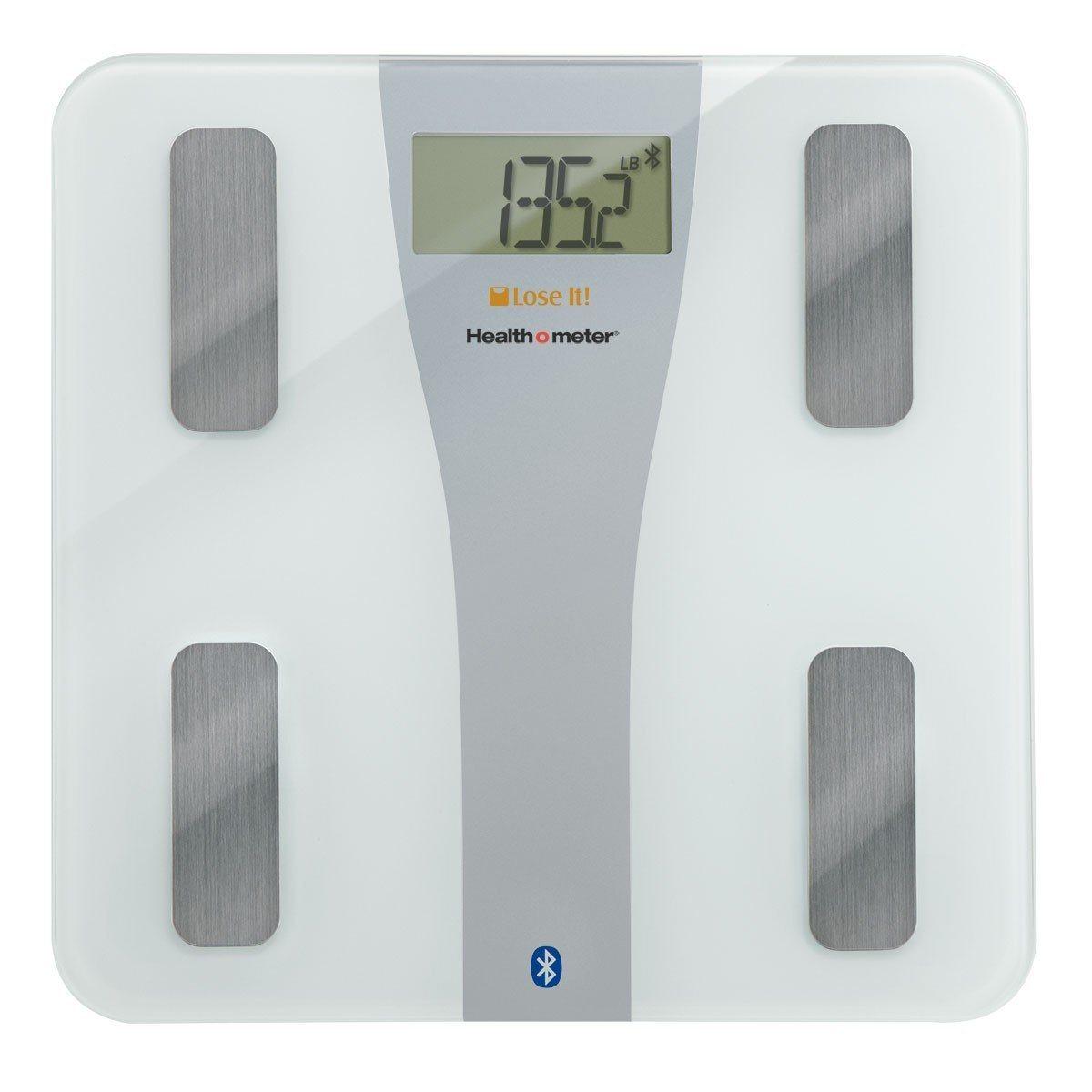 the scale is reported to be very consistent in its measurements, and many users reported increased success in meeting their weight loss goals since tracking measurements and other fitness info was so easy with the scale an app.
one user even reported that the scale was recommended by her doctor because it made tracking progress toward weight loss goals so simple.
Some of the negative reviews of the scale complained that using the device required a lot of technical know how.
some users said the scale was very sensitive and reported that they had to be very still while using the scale to get a reading.
Other reviews complained that the scale could sometimes be slow to sync with the app. While these is important feedback, most reviews were generally positive, and it seems that the benefits of using the scale outweighed the disadvantages.
Our Opinion
Overall, if you're technically savvy and you're comfortable using most electronics, you will probably be able to find success using this scale.
Questions and Answers
Many users have questions about this scale and its features. Several common questions are answered below.
Q: Is it compatible with Android?
A: No, the scale currently only syncs with iPhones.
Q: Is it difficult for multiple users to take measurements on the scale?
A: No. After you weigh yourself, the scale flashes user names, and you can simply select the right one for the reading to record under your account.
Q: Does the scale work with the iPhone 6?
A: Yes, users report success using the scale with the iPhone 6.
Q: Can you connect the scale to other fitness apps such as Jawbone UP or Apple Health?
A: Yes, the device connects with both of these apps.
Q: Does the scale sync with Fitbit devices?
A: No. The Fitbit will not connect directly to the scale to sync info.
The Lose It! Bluetooth Body Fat Scale makes losing or maintaining weight easy. With the ability to track everything, sync to the iPhone, and offer an attractive and long lasting scale, it can satisfy most user's needs.