As soon as you have finished an intense workout, you will most likely reach for some water and a hit of protein. There are many benefits of grabbing the best post-workout supplement at this time.
Consuming protein soon after your workout will aid your body in its recovery after your muscles have been broken down through training. This process is required to build up your muscles.
If you are always focusing on fueling up on energy before your workout but neglecting your muscles afterward, you could be limiting your muscle growth.
Providing your body with essential amino acids after your workout is a great way to promote muscle recovery. The best time to enjoy your post-workout drink is within 30 minutes of finishing your workout.
Best Post-Workout Supplements Quick Links
Post JYM Recovery and Active BCAAs Powder
(Best Overall)



No proprietary blends or concentrated formulas

Sport Protein Organic Plant-Based Powder


Amino VITAL Rapid Recovery- BCAAs Amino Acid Post Workout Powder
(Best Budget)


The 3 Best Post-Workout Supplements Review
Knowing the right supplements to consume after your exercise routines will give your body the nutrients it needs after a tough workout.
The right supplements will reduce muscle soreness, help with fat loss, and increase endurance and strength.
These are all great reasons to check out these three protein-filled supplements for you to sip on after you exercise.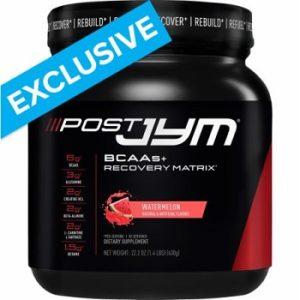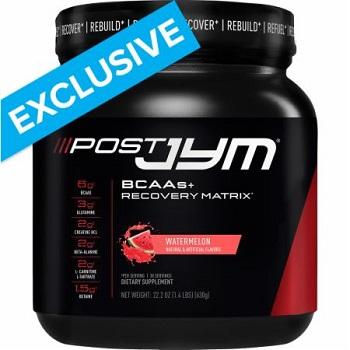 The best supplement for muscle recovery boasts a variety of 8 different flavors for you to choose from.
Key Features
Active recovery formula
6 grams of BCAAs
No proprietary blends or concentrated formulas
This supplement is all about transparency and lists all the active ingredients on the canister to give the consumer the information they need. Tested in a lab and the gym, this product is ready to fuel your muscles.
Pros
Increases muscle protein synthesis
Immediately starts the muscle repair process
8 different flavors available
Cons
Includes artificial flavors
Not to be used if pregnant or taking any prescription medications
If you are free from medical conditions and not pregnant, try out all eight flavors to find your favorites. You can now have
freedom of choice
after your workout.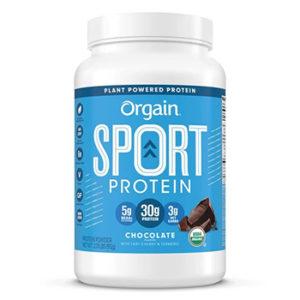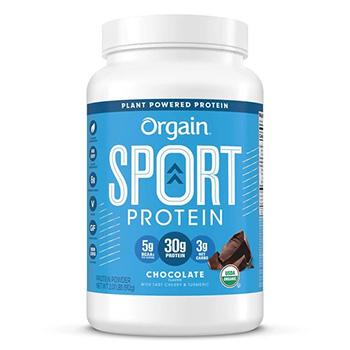 Packed full of organic products, this powder is your number one clean supplement for recovery while boasting 30 grams of plant-based protein.
Key Features
Clean, organic formula
Plant-based
5 grams of BCAAs
Enjoy the natural ingredients—tart berry, ginger, and fermented turmeric—in this USDA-approved organic drink.
Pros
Reduces muscle soreness
Great-tasting with milk or water
Can be used as a meal replacement
Cons
Only two flavors available
Only one size available
As long as you don't mind switching between just
two natural flavors
, you will love this cruelty-free supplement to suit your dietary and lifestyle needs.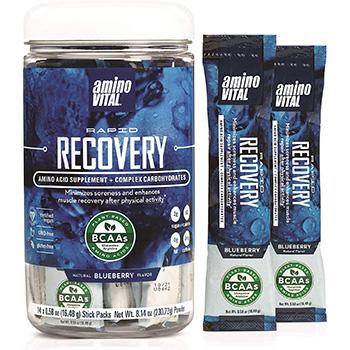 With 5 essential amino acids mixed in with complex carbohydrates, this product offers all you need in a post-workout supplement.
Key Features
No artificial sweeteners
Vegan BCAAs
BSCG certified
This certified vegan product is also gluten-free and contains no soy products. Stamped with a BSCG certification, you know you are getting a high-quality supplement for your body.
Pros
Contains 5 essential amino acids for recovery
Convenient and easy to take on the move
No artificial colors or flavorings
Cons
Not keto-friendly
Only one flavor available
The blueberry flavor is
tasty
and offers you a thirst-quenching post-workout drink to help your muscles recover.
Replenish your sugar stores
with this BCAA powder.
Buyers Guide For The Best Post-Workout Supplements
Navigating fitness supplements can be difficult if you don't have too much experience with workout drinks.
Staying informed on what to look out for is always important when you are putting something into your body. Here are the key considerations when choosing a post-workout supplement.
Fitness Goals
First, you should decide what your fitness goals are before buying a post-workout supplement. If you are not focusing on strength training, you may want to consider replenishing your electrolytes after cardio sessions.
However, if you are straining your muscles during intense strength training, you should focus on muscle recovery with BCAAs, protein, and creatine to help optimize your weight training.
Budget And Cost
You should also have an idea of how much you want to spend on your workout supplements. If you are looking for budget options, you can look at the affordable Amino VITAL Rapid Recovery Post Workout Powder sachets.
If you have a bigger budget, you may want to look at a canister that will keep you going for a while. Either way, you should choose the supplements that suit your budget.
However, you must always check the ingredients and only buy approved products that have been tested and certified.
The Intended Use
It is important to know your intended use of the products. Some products can be used before, during, and after workouts, while others are set for specific times. Choose the product that works at the time you intend to use it.
Tart cherry is perfect for taking after a workout, and the Orgain Sport Protein Plant-Based Powder contains this natural superfood.
The Last Sip
Don't underestimate the benefits of a tasty drink supplement after a workout. You will heal faster, your muscles will build up stronger, and you will be rehydrating yourself with the milk or water you mix in with the powders.
I am a fitness enthusiast of variety, so the Post JYM Recovery and Active Powder has my heart with the variety of flavors I can choose from.
If you have tasted any of these supplements, we would love to know your thoughts in the comments below.