Nowadays has weight gain has become a very serious issue and people around the world have become more concerned now than ever before.
Having a weight and body fat percentage goal is crucial at all ages, because it has a huge impact on our lives in so many aspects.
With the Yunmai Premium Bluetooth Smart Body Fat Scale & Body Composition Monitor, you can easily access all your weight data.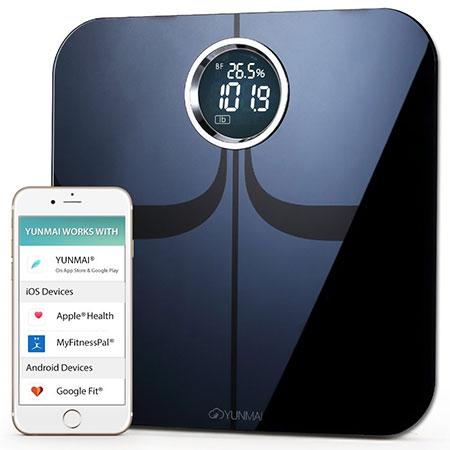 Reading it on the scale, through a special app on your mobile phone or using a web dashboard.
Using the dashboard or the app, you can monitor a number of body composition metrics.
What can it measure?
The Yunmai body fat analyzer can measure the following :
Body fat percentage
BMI/BMR
Bone mass
Hydration level
Muscle %
Body age
There are a number of great smart scales on the stores today. There are those manufactured by reputable companies and may cost anywhere around 100 dollars while there are those go for less.
The Yunmai Premium Bluetooth smart scale is a medium range body fat analyzer, it is priced rather low for the number of things it measures.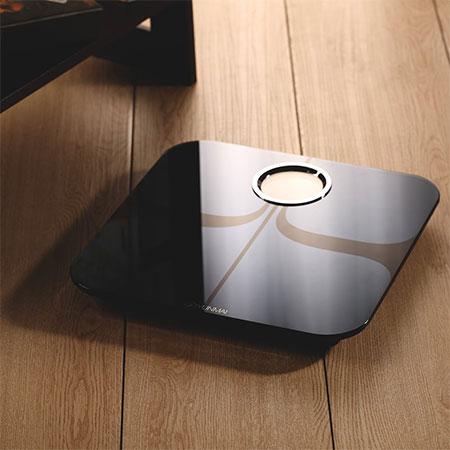 This machine is made from china and is currently retailing at a low cost (click here to find the latest price).
It can fit in your budget without you even noticing.
However it doesn't look too cheap, the built quality is good overall.
As said earlier can measure more than ten different types of body compositions such as BMI, weight, hydration, BMR, body age, bone mass … A good number of features for the price.
This body fat analyzer also features a well-structured mobile application that gives you guides to help reach the goals that you have set.
Real life use review
The first thing that you will notice about the machine is its tiny size as well as its design.
The design is sleek and very small and takes very little space. The device measures 260 millimeter long, 260 millimeter wide and 19 millimeter thick.
In addition, it weighs only 1kg. This makes it one of the smallest and lightest smart scales at the moment.
The upper part of the Yunmai body fat analyzer is made of four metallic circles and it protrudes outwards slightly and it has a finish of environmental polymer. These circles are where you need to stand your feet on.
The LED display lights up pretty much fast the moment you step on the four circles. On the lower part of the scale, there four rubbers that prevent your feet from slipping.
This comes in handy when you have a slippery floor. Generally, the smart scale an attractive design. To use it, you need to have two pairs of triple A batteries. The batteries can last for up to six months.
The mobile app
Before you place your foot on the scale, the mobile app for both android and iOS phone will guide you on how to go about everything.
You will be prompted to answer several questions such as your sex, height, weight as well as goals. In addition, the weight can be viewed in kilograms, pounds or stones.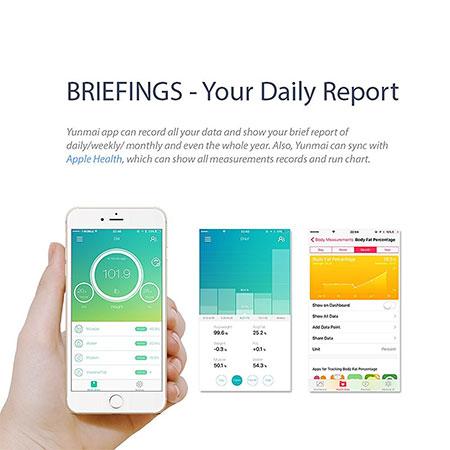 The display shows your weight. For more detail on the same, you need to check your mobile phone application.
There is a technology known as BIA biological resistance that measures not only your weight, but also your muscle mass, fat, BMI , metabolic rate, physical age, visceral fat, water and protein.
Fore more info, click here to read our review of the Top 10 Best Body Fat Analyzer For Accurate Percentages