What is a "smart" scale?
There are different types of body fat scales on the market, with many of them doing more than just measuring weight.
They can measure incredible metrics like muscles mass, body fat or bone mass.
This is made possible by a technology element known as bioelectrical impedance.
BIA analyzis is basically a process where low electric current is sent throughout the body. This technology has been used for a couple of years now. Although it's not the ultimate standard, it really does a great job in measuring the body fat.
The only disadvantage of using the non-smart scale is that you have to write down each measurement you take or just remember it, which is a tedious job in itself. But when you are connected to a smart scale, things are pretty much different.
These scales usually with Bluetooth as well as WIFI, which enables you to send data to your phone or cloud quickly and conveniently.
You can view your data through your phone or by using a computer at any time of the day. However, you need to know that this information usually become funneled via certain applications.
With hundreds of brand out there, it may be difficult to pick the right smart scale for that suits your needs. This is where this article comes in. we are going to take a look at some of the tips and tricks of choosing and knowing the right smart scale to use.
The main function of body fat analyzers
First of all, you need to note the type of merits that you consider a lot.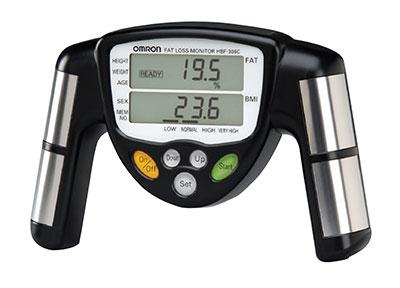 Many people usually consider, body fat, weight and BMI while there are those who are interested in muscle mass, lean body mass as well as level of hydrations, but unless you are an athlete, you may not need to dwell that much on these aspects.
Body fat scale Analyzers are mainly used to measure the percentage of fat in your body. This is because weight is not everything, and does not mean everything either.
Are smart scales accurate?
Well, most smart scales have a few errors. However, your main goal is to buy something that is almost made to perfection.
A device that will comfortably measure your body measurements and weight. Factors such as hydrations and many more can affect the how the bioelectrical impedance performs.
Research has also shown that even single measurements have some discrepancies.
In short, using BIA measurement scales will not get you a result that is 100% accurate, but 95% is enough for most people.
To be noted: If you have had an electrical implant such as defibrillator or you are pregnant, you should avoid bioelectrical at all costs.
How do the apps look like?
The information that the smart scale records can be synced to a mobile phone application where you can easily take a look at your measurement trends as well as weight.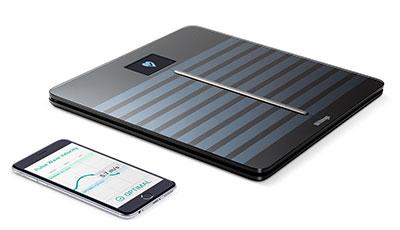 The only problem is that not all smartphone applications are compatible with the smart scale. For instance, the Under Armor Record application is among the few apps that can work well with smart scales. It can work with different brands of fitness trackers and you can also use it with a number of health and fitness applications.
Then there is also the Fitbit's application which mainly deals with ecosystem and specializes mostly in nutritional trucking.
It supports multiple fitness trackers from different companies and can be paired with a variety of fitness and health apps. Fitbit's app, meanwhile, focuses on the Fitbit ecosystem with an added focus on nutritional tracking.