In this post, we will be reviewing the INSEN Precision Digital Body Fat Bathroom Scale, a "smart" scale that measures more than just weight.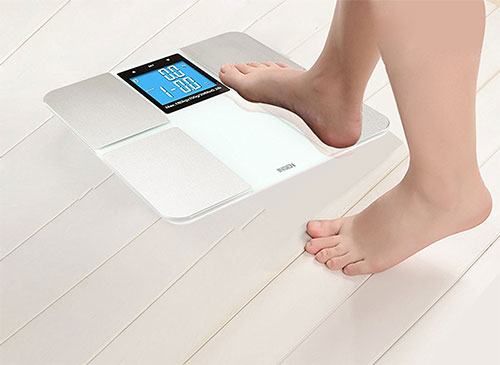 Tracking your body fat percentage is a necessity for any individual included in any type of weight loss program.
If you are overweight and looking to drop some fat, get your body in shape and want to look better than ever before, a body fat scale is a smart purchase.
Even if you are not involved with any program, it is of importance to own a product such as this one. The INSEN digital body fat scale does not only provide insight on your body weight but it delivers information about BMI, muscle and bone mass and much more.
Consider purchasing a weight scale as an investment for future – these kind of products come with a 2-year warranty and their typical lifetime exceeds five years of daily usage and they're suitable for your entire family.
In case you want to keep accurate data about how much weight you lost or gained, whether your BMI dropped or any other of the several metrics this body fat scale provides, I recommend you to look at our detailed review below.
Find out if INSEN's smart scale is a smart purchase for you and your family.
Is it Accurate ?
This weight scale has been designed with the latest state of the art technology to provide consistent and reliable data.
Weighing sensors are supported by resistance pressure gauge, and the scale uses BIA technology.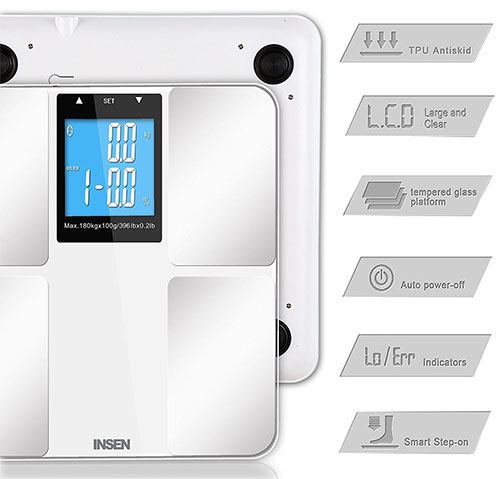 This technology is used to provide the most accurate results, but it will only work if you place the scale on a firm surface therefore, remember not to use the scale on a soft carpet or a rug as you will get results that are inaccurate.
If you have a regular stream of exercises, this may also affect the measurements.
Keep this in mind because the scale might work correctly, but your body weight fluctuates throughout the day, so it is better to weigh yourself at the exact time periods of the day to get the best results.
BIA Technology
The body fat scale provides info on seven different metrics by using BIA technology. It measures muscle and bone mass, water, fat, body weight, calories, and BMI.
The product uses a Smart Step-On technology that identifies an individual as soon as he/she steps on the scale and it provides results instantaneously. It has a built-in auto power-off feature that saves battery life.
Batteries for the Insen Body fat scale are removable and they last a long time due to its feature of automatic auto power off. The body fat scale uses 3 x AAA batteries to power up.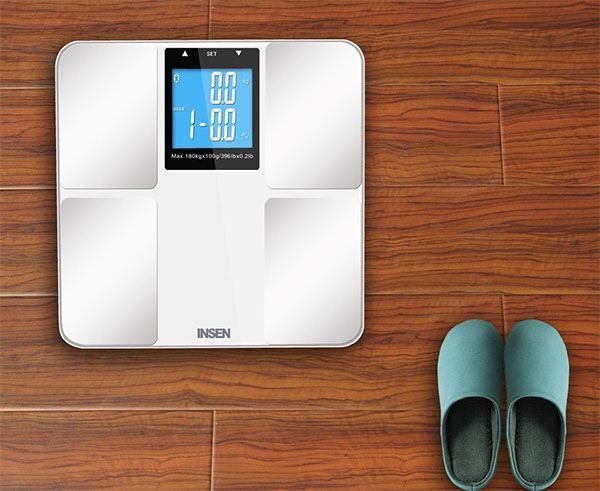 When measuring body weight, one of the most important metrics, it provides accurate information that you can rely on, however, when it comes to other metrics such as muscle and bone mass, we have been able to see certain deviations that definitely do not contribute to the reliability of this product.
Deviations usually happen with algorithms when measuring muscle and bone mass, as well as BMI. Though, for the price of the product, we definitely must be grateful for the other awesome features it offers.
Online Customer Reviews & Scores
This product is listed on Amazon.com. We have been following carefully the reviews and what people have been saying about this piece of technology.
There is total over 70 customer reviews at the time of writing and 50% of those are rated with 5 stars.
The overall rate of this product is 3.5 out of 5 stars which is a solid score for a product that has some great features, but it is far from accurate when it comes to certain metrics.
Most customers were satisfied with what they've got for the money they have paid.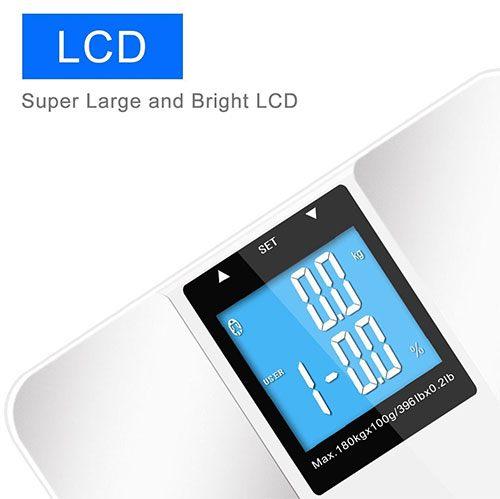 The enormous backlit LCD display, clearly and quickly provides metrics, and if you are in need of an accurate body fat scale that will measure body weight and BMI any time you want, INSEN can be your solution.
Keep in mind that this product does not measure over 180kg (400lb) or below 5kg (11lb). Units available for measurement are kg, lb and st.
Insen Scale VS Better Alternatives
Since INSEN's Body fat scale hasn't tested as high on the accuracy tests as we hoped, we have decided to provide you with three alternatives. Keep in mind that these are out of the insen price range, thus provide better features and functionality.
VS Philips Connected Body Analysis Weight Scale
The Philips Connected Scale is about 4 times the price of Insen's own product at the time of writing, but it provides accurate results and has many features every user would love to have. It is built with four precision sensors that delivers exact body weight measurements.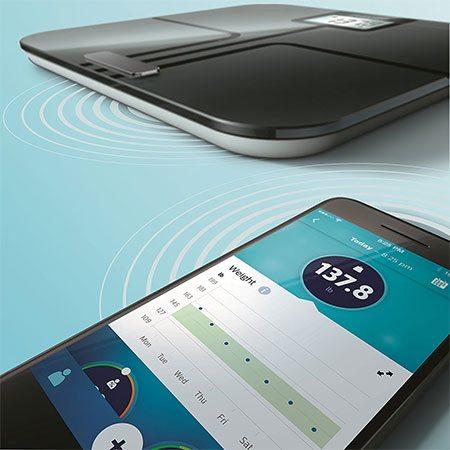 By using algorithms for body weight, BMI and body fat percentage, it measures an entire body composition analysis.
What is great about the Insen scale is the fact that it can be synchronized with Philips Health application, and it can be connected with 8 different user accounts. The mobile app provides additional functionalities as well as great daily tips that will keep you motivated to reach your fitness goals.
VS Withings Body Cardio Scale
This scale is out of the price range for many customers but it delivers results no other scale can offer. It has more than 350 customer reviews on Amazon and it provides information that is related to the health of a human heart.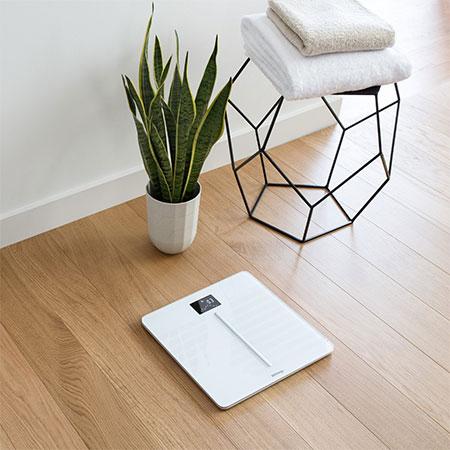 And the provided information is accurate and reliable which is the main selling point of this product.
VS Garmin Index Smart Scale
Last but not least alternative in our today's review is the Garmin Index Smart scale.

This scale is an advanced version of Philips weight scale as it offers wireless synchronization and directly uploads data to the user's Garmin Connect account.
It comes with an extra-large display that shows information regarding BMI, body fat, water percentage and skeletal and bone muscle mass.
Up to 16 people can register and be recognized by this smart scale, and they can have their measurement data effectively uploaded to the Garmin Connect accounts.
Wrapping it up: Should you buy the INSEN Body Fat Analyzer?
If you are looking for a really cheap body scale that will offer accurate results regarding body weight and BMI, our recommendation goes to INSEN digital weight scale.
At the lowest price of all the BIA scales we reviewed, it does its main job and even if it does not offer the most accurate results in 5 other metrics, it can be a great starting solution for those just starting out.
If you are serious about losing weight, we listed three alternatives that are in a higher price range but are way more accurate and offer many features that amazed us.
If you purchase any of the 3 alternatives, you can get full body measurements that are accurate and reliable. Even better, you will get them directly uploaded to your smartphone via wireless and offered tips and methods on achieving your goals.